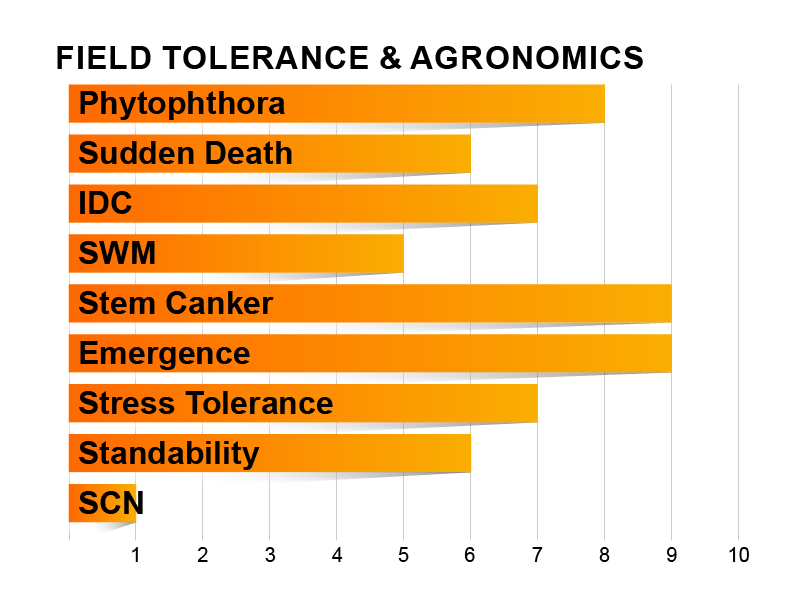 Height: Medium Tall
Plant Type: Medium
Phytophthora Gene: RPS 3A
SCN: SUS
VARIETY NOTES
Western yield king!

Tall bean that packs a yield punch.

Defensive package includes the 3A gene, very good IDC tolerance, and the ability to maintain plant height through drought stress.

No SCN protection.

High yield potential can best be achieved by intensive fertility management, especially with P & K.

Avoid heavy white mold fields.