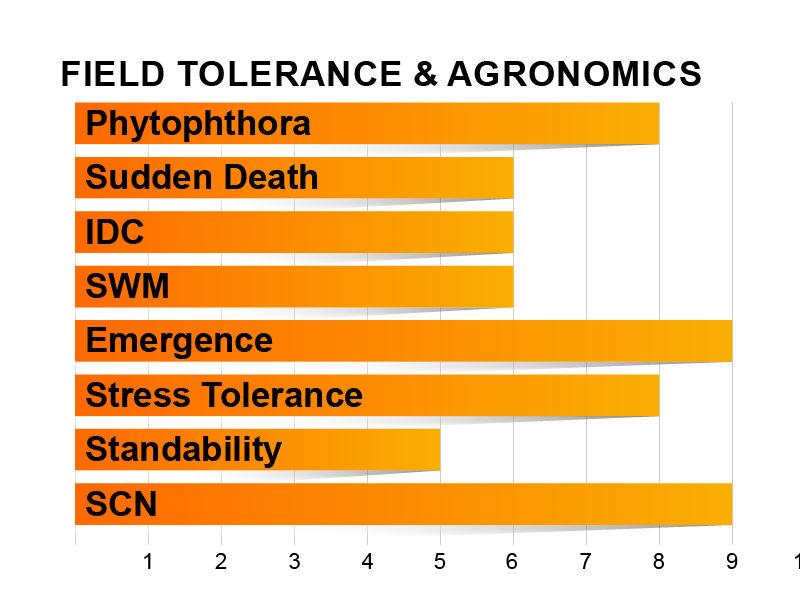 Height: Medium
Plant Type: Bushy
Phytophthora Gene: RPS 3A
SCN: PI 88.788
VARIETY NOTES
Massive plant with the strength to handle the tough acres.

Jumps out of the ground and closes canopy quickly to choke out weeds and capture maximum sunlight.

SCN resistant.

White mold tolerance is low due mainly to plant structure.

Place this bean in your tough ground.

Great stress tolerance and handles phytophthora very well.

Responds to fungicide applications and lower planting populations.