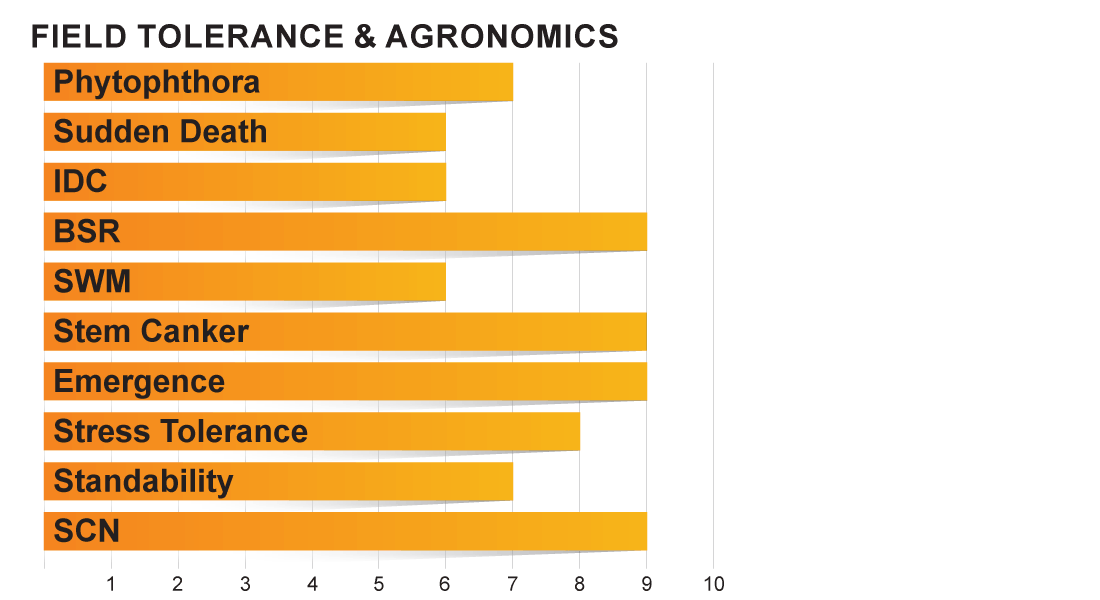 Height: Medium Tall
Plant Type: Medium
Phytophthora Gene: NONE
SCN: PI 88.788
VARIETY NOTES
Top-end yielder! Yield, yield, yield with this bean. BSR and SCN resistant. Very good standability. Good plant height.

No phytophthora gene, but good field tolerance. Manage for phytophthora protection with a good seed treatment package and/or in-furrow fungicide.

IDC is average.

This bean can really push some good yields so fertilize it well.

Root system benefits from in-furrow microbials like Micro-Cycle.

This bean is best used in zone, but also moves south well.