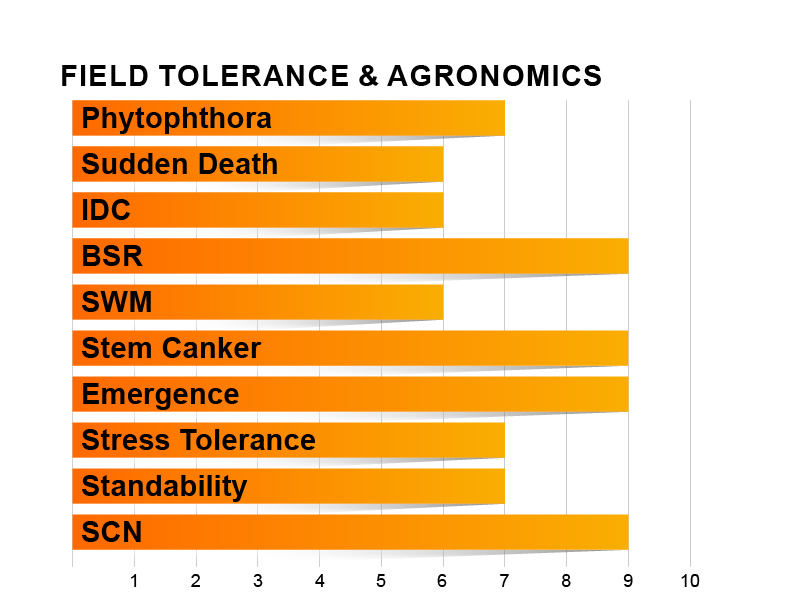 Height: Medium
Plant Type: Medium+
Phytophthora Gene: NONE
SCN: PI 88.788
VARIETY NOTES
SALT EXCLUDER with above average IDC tolerance! If you're tired of beans that turn yellow and never come back, this is the bean for you.

Very strong yield data with this line, plus BSR and SCN resistance.

Good but not great standability.

No phytophthora gene, but good field tolerance.

This bean has yield potential and can be pushed for high yields with intensive fertility management and a good foliar fungicide program.