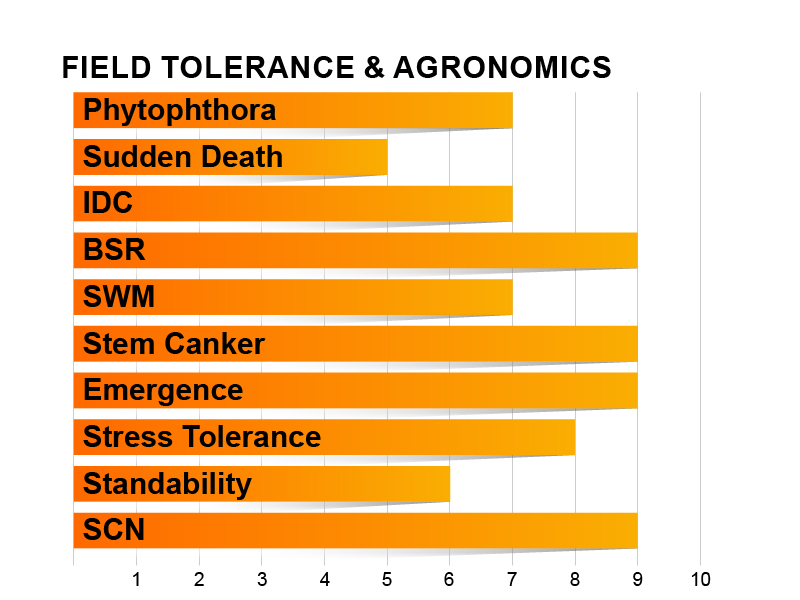 Height: Medium Tall
Plant Type: Medium
Phytophthora Gene: RPS 1C + H1K
SCN: PI 88.788
VARIETY NOTES
Exciting line for yield and broad placement!

Taller bean with great IDC tolerance and resistance to BSR and SCN.

Best placement is west of HWY 71 in MN and all the way west into SD. With Saltro and slightly later planting this could move further east.

Responds well to most fertility and crop management inputs.

Manage for standability in high yield environments and avoid excessive nitrogen and/or manure use ahead of this variety.