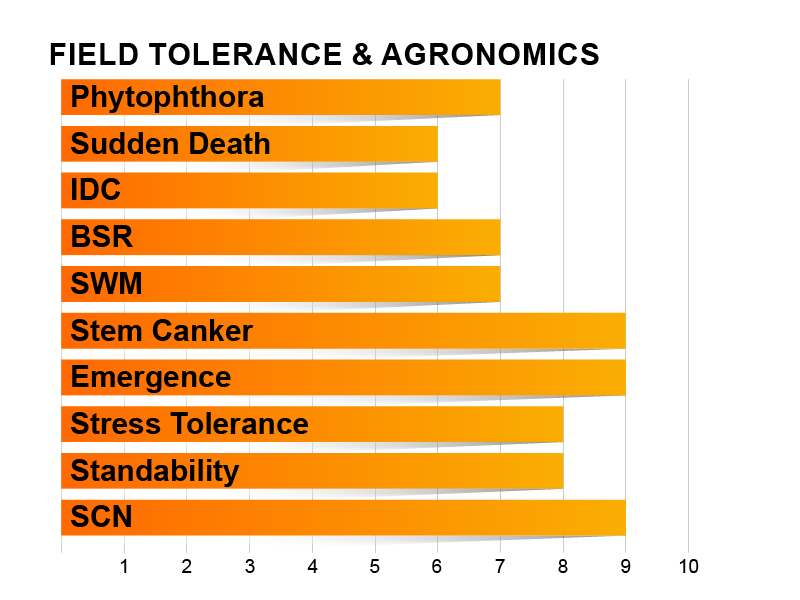 Height: Medium
Plant Type: Medium
Phytophthora Gene: RPS 1K
SCN: PI 88.788
VARIETY NOTES
Easy choice for your farm! Put this bean almost anywhere you'd plant a 1.6 maturity.

High yield, excellent standability, and a great defensive package featuring BSR, SCN, K gene for phytophthora, and white mold protection.

IDC and SDS tolerance levels are good, but not great.

Watch out for the hot IDC spots and early planting in wet soils (SDS risk). Other than that this bean is fantastic!

Push the fertility and management to go for top performance. Alpha Complete in the furrow has really shown a good response, too.