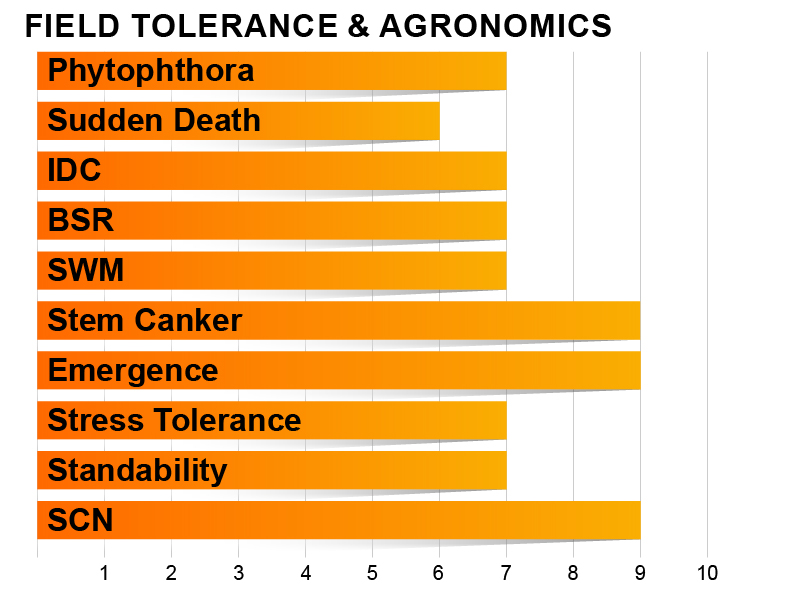 Height: Medium
Plant Type: Medium
Phytophthora Gene: NONE
SCN: PI 88.788
VARIETY NOTES
Powerful yielder with very good white mold tolerance! Great top-end bean that partners well with Z1900E.

With protection from BSR, SCN, and white mold, this could fit a lot of acres.

Average SDS tolerance and no phytophthora gene. Walk before you run on known IDC and phytophthora challenges.

Definitely a great choice on well-drained soils.

This bean really loves high levels of soil potassium and benefits from phosphorus and other fertility inputs.

Use a complete seed treatment and, if possible, Alpha Complete in the furrow.