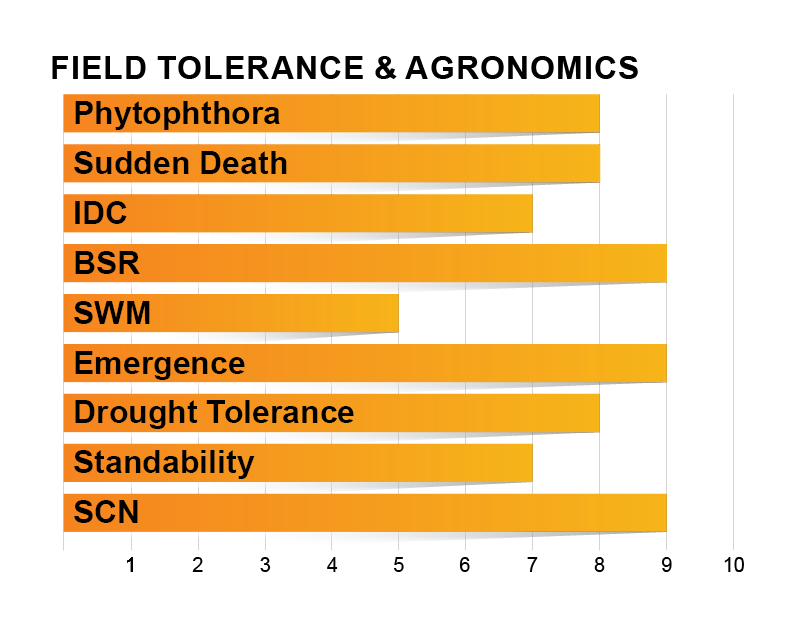 Height: Medium
Plant Type: Medium
Phytophthora Gene: Rps 1C + 3a
SCN: R3, MR14
VARIETY NOTES
Yield, a phytophthora gene stack, plus it handles SDS!

Plant this bean early and often on your farm.

Good standability along with BSR and SCN resistance.

Only average for white mold tolerance.

Handles clay and heavy soil even a little better than Z1900E, which is saying something!

Plant this bean first and manage with fungicides and/or Cobra for white mold.

Best placement is in its maturity zone and north.