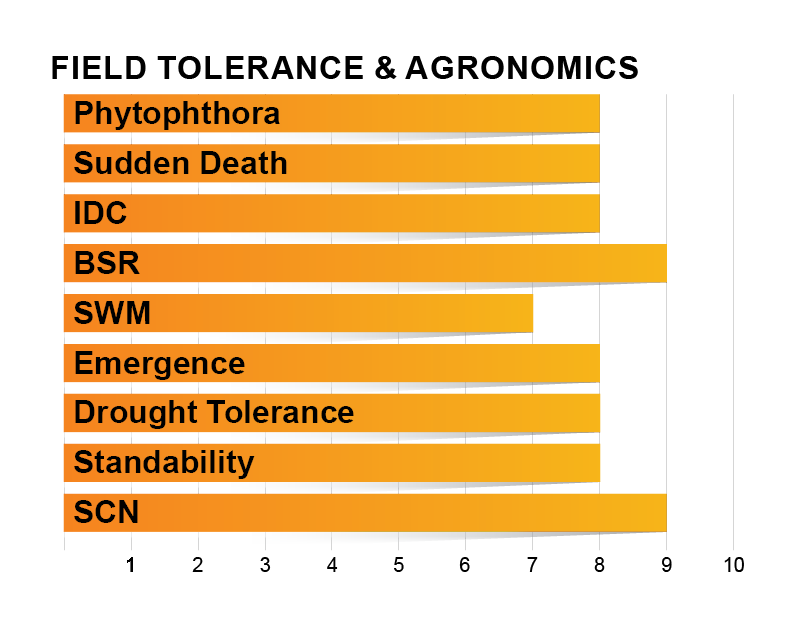 Height: Medium Tall
Plant Type: Medium
Phytophthora Gene: Rps 1K
SCN: R3, MR14
VARIETY NOTES
Defensive MVP!

Key line to include in your production plans. Hard to find a fault with this one.

May lack the ultra-high yield ceiling for 120+ bushel production.

Broad acre placement in its maturity zone and north.

Excellent bean for variable variety planting as it fits almost every weakness other varieties have.

National variety.