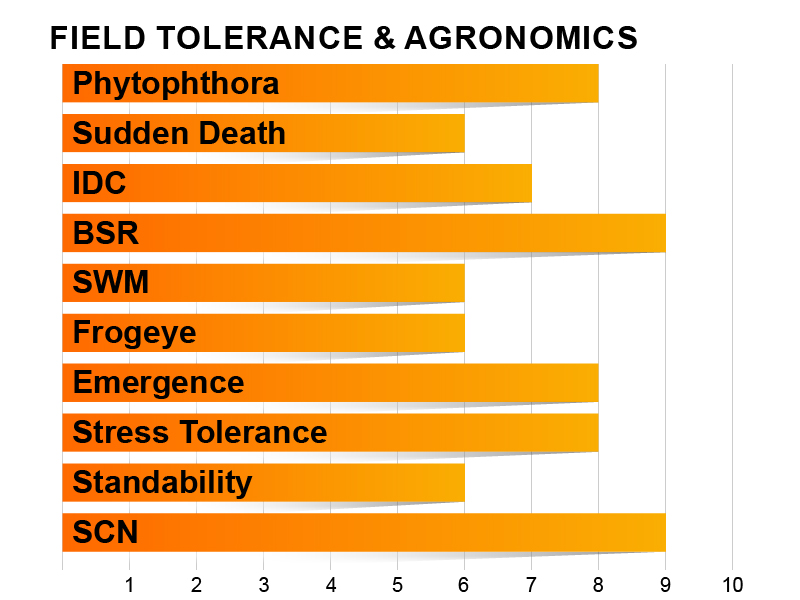 Height: Medium Tall
Plant Type: Medium
Phytophthora Gene: RPS 1K
SCN: PI 88.788
VARIETY NOTES
Top yielding mid-Group 2 bean! Powerful yield package with excellent stress tolerance. Tall bean with strong early emergence and vigor. Good phytophthora protection and handles IDC areas well. BSR resistant.

Average white mold tolerance.

National placement line due to yield potential and stress tolerance. Standability is good, but benefits from potassium levels above 6% in base saturation. Push the phosphorus levels to maximize yield potential.