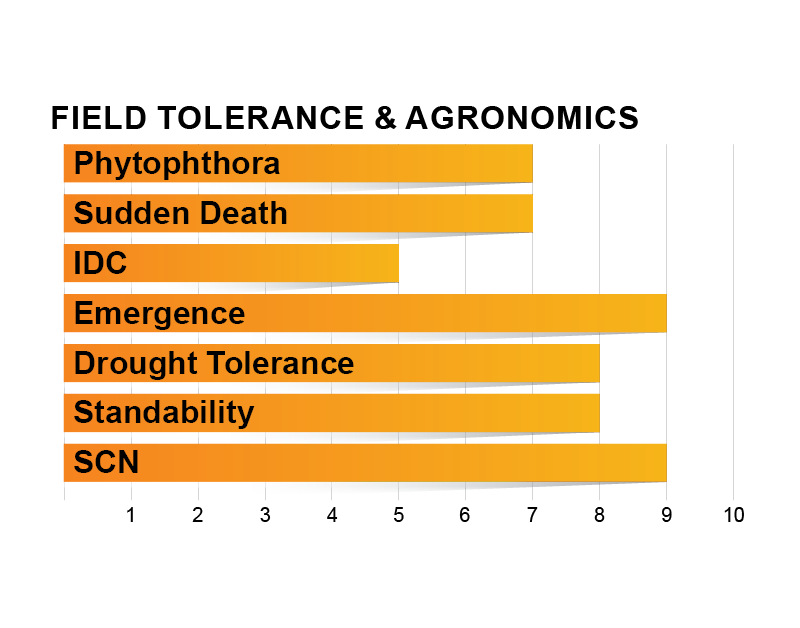 Height: Medium Tall
Plant Type: Medium
Phytophthora Gene: Rps 1K
SCN: PEKING
VARIETY NOTES
Peking line with good yield punch on the variable to tough acres.

Really nice plant type for prairie soils in southern MN and northern Iowa and works well going into IL and IN.

Stands up to SDS extremely well.

Avoid high pH soils prone to IDC.

Susceptible to brown stem rot.

Plant this one first, especially if you're using ILeVO. Big response to Soygreen, as well.