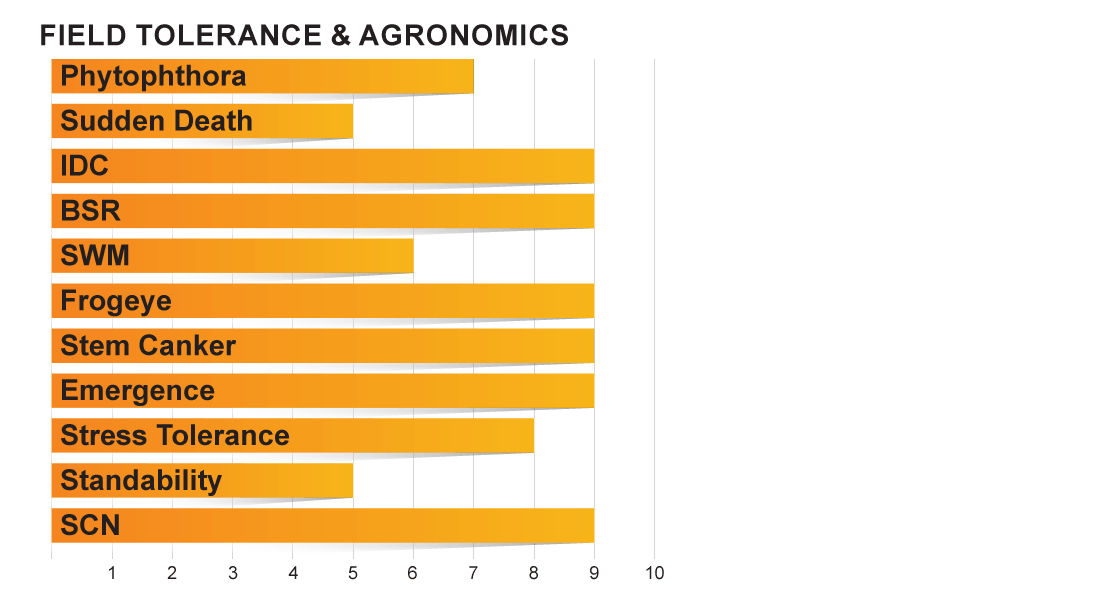 Height: Medium Tall
Plant Type: Medium+
Phytophthora Gene: NONE
SCN: PI 88.788
VARIETY NOTES
Yield Monster! Will win a ton of plots in 2020 and whole field yields in 2021.

Only Group 2 bean with frogeye resistance.

Handles IDC very well. BSR and SCN resistant. Big acre bean!

Tends to lean rather than stand upright, although it is normally not a harvest time problem. Plant at a lower population.

Falls short on SDS, so use ILeVO or Saltro.

Avoid white mold areas.

National placement line.

Potassium fertility seems to be one key with standability and yield.