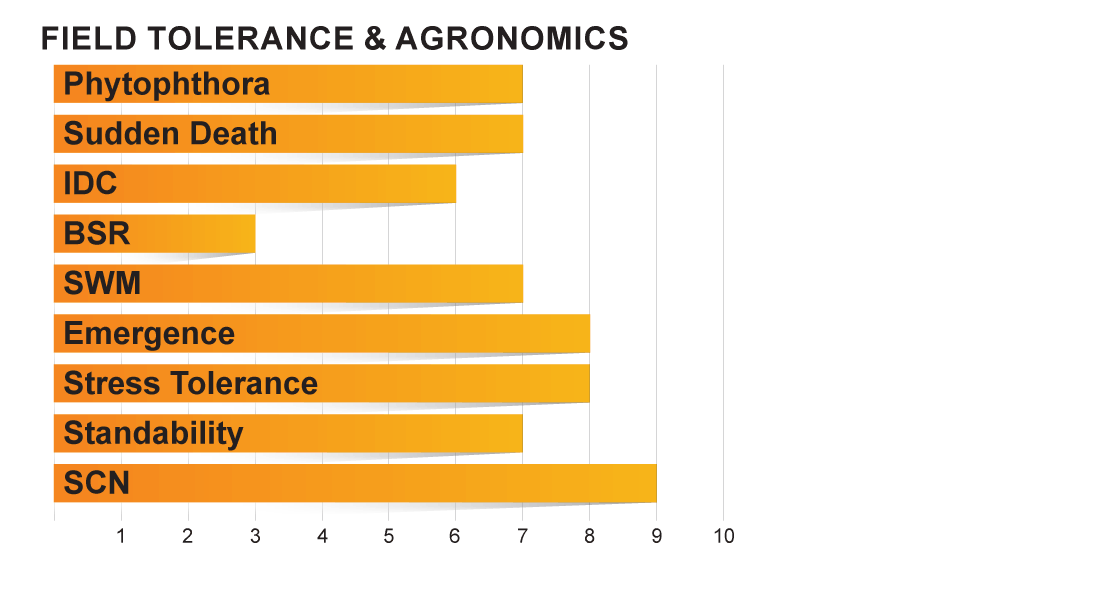 Height: Medium Tall
Plant Type: Medium
Phytophthora Gene: NONE
SCN: PI 88.788
VARIETY NOTES
One tough bean! Strong yielder that outpaces the competition under stress.

Fast emerger that maintains height in variable environments.

Avoid white mold, heavy SDS pressure, and high levels of soluble salts.

National placement line. Good one-two punch with Z2700E.

Place this one in the tougher and lower yielding environments in addition to the sweet spots.

Push fertility for top yields, especially with K.

Benefits from a complete seed treatment with ILeVO or Saltro and microbials in-furrow like Micro-Cycle.