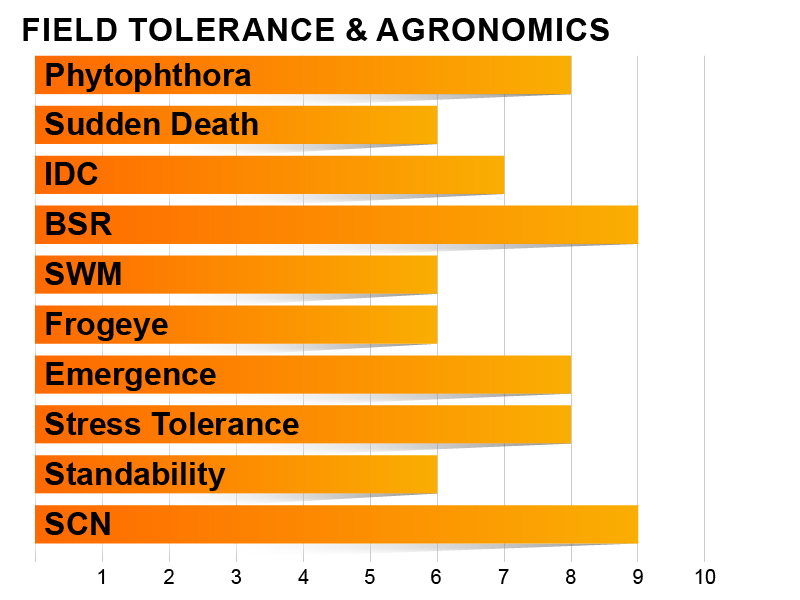 Height: Medium Tall
Plant Type: Medium
Phytophthora Gene: RPS H1K
SCN: PI 88.788
VARIETY NOTES
Strong national racehorse line!

Very good drought stress tolerance and standability.

SDS and BSR are watchouts.

Don't plant this first, but plant it often.

Use Saltro seed treatment to mitigate the SDS risk and avoid continuous soybean fields prone to brown stem rot.

Fertilize well and use intensive management to shoot for top-end yields that this bean has great potential to reach.