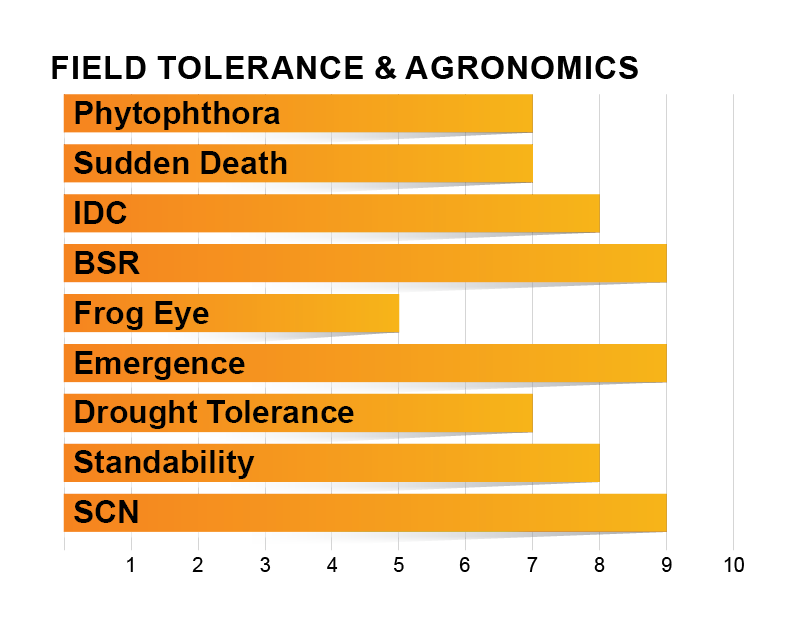 Height: Medium Tall
Plant Type: Bushy
Phytophthora Gene: Rps 1K
SCN: R3, MR14
VARIETY NOTES
National line that checks all the boxes for yield and defense.

Even a little stronger SDS product than Z3001E.

Loves the "I State" high yield environments but goes beyond that geographically.

No real weaknesses for this variety in the upper Midwest.

Big, bushy, and ready to dominate on your farm.

Fast emergence and quick canopy.

Very good standability.