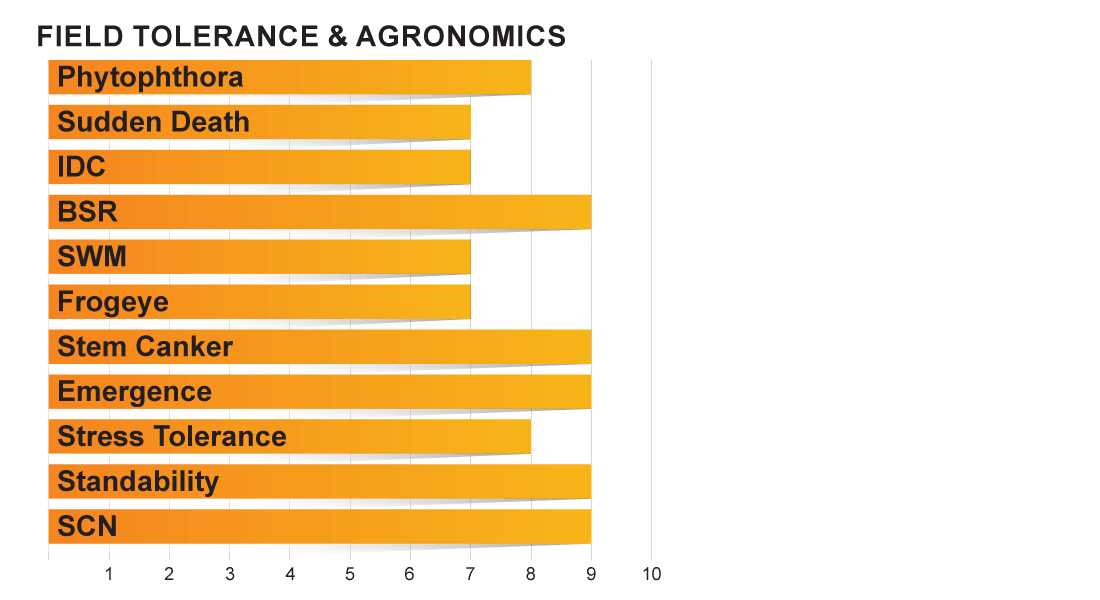 Height: Medium Tall
Plant Type: Medium+
Phytophthora Gene: NO GENE
SCN: PI 88.788
VARIETY NOTES
National placement line with a defensive package to handle almost any situation.

Stands like a tree and yields extremely well!

No real weaknesses for this variety.

This variety is very responsive to intensive fertility and agronomic management.

With a defensive package like this, there's almost nothing holding it back but getting enough plant food at the right time and keeping it growing fast.

Fast emergence and early canopy closure.