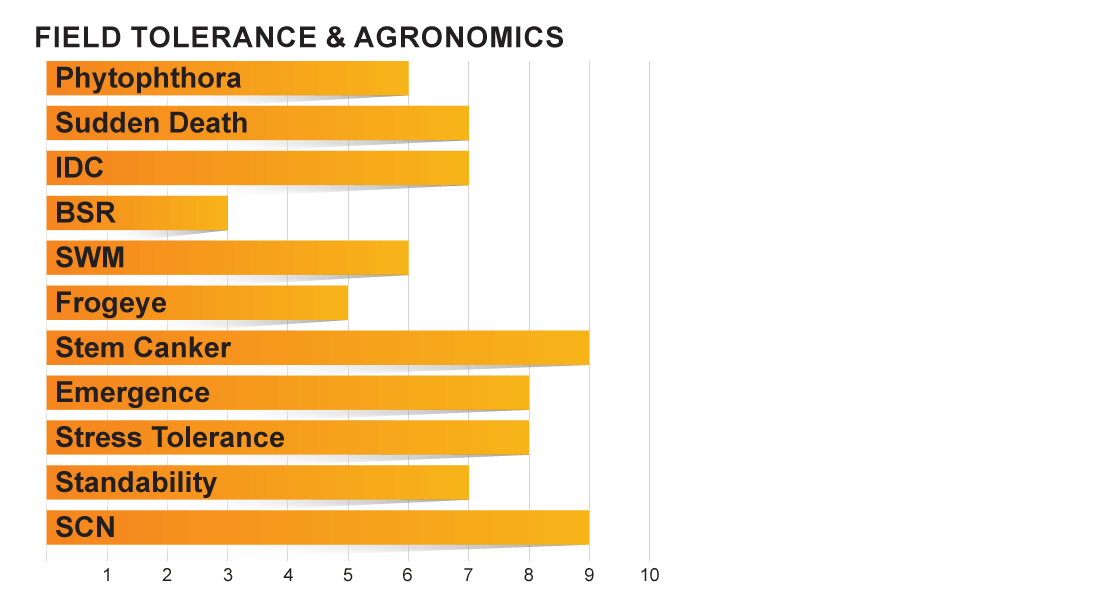 Height: Medium Tall
Plant Type: Medium+
Phytophthora Gene: NONE
SCN: PI 88.788
VARIETY NOTES
Standout yielder! Use this as a racehorse.

Has the height and width to take on the tough ground and not shorten up.

Handles high pH soil well.

Good standability for a plant of this size.

SDS, BSR, and phytophthora are watchouts. Use ILeVO or Saltro in SDS areas.

Push with intensive fertility management to achieve top yields.

Root system is quite responsive to Micro-Cycle in furrow.

Use foliar fungicide at R2-R3.