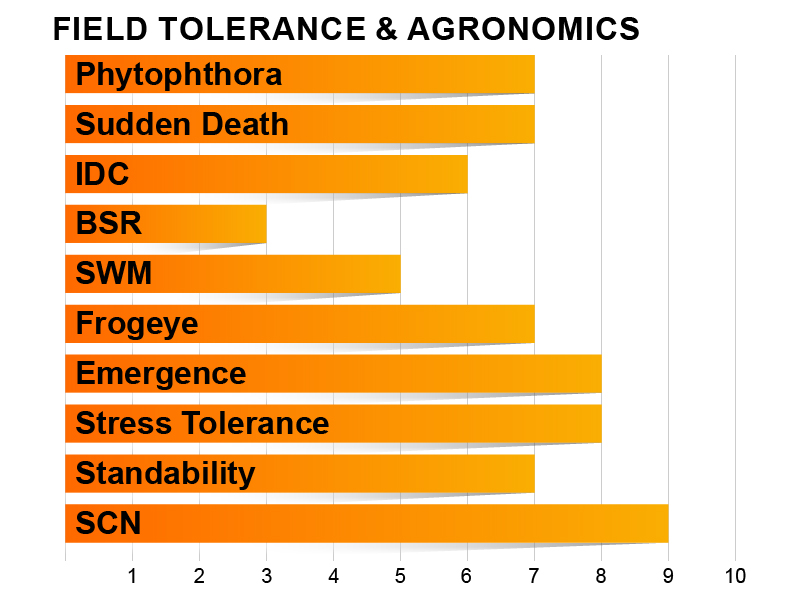 Height: Medium Tall
Plant Type: Bushy
Phytophthora Gene: NONE
SCN: PI 88.788
VARIETY NOTES
Big, rugged bean! Impressive yielder with broad acre appeal. Tall and bushy with good standability. Handles stress extremely well. Strong SDS tolerance and fast emergence.

No gene for phytophthora, but above average field tolerance.

Fits almost everywhere. Closes the canopy quickly and has the top-end yield to run on the good ground. Push K to improve standability and yield potential as this bean will have a heavy pod load. Early planting and lower populations have worked well.