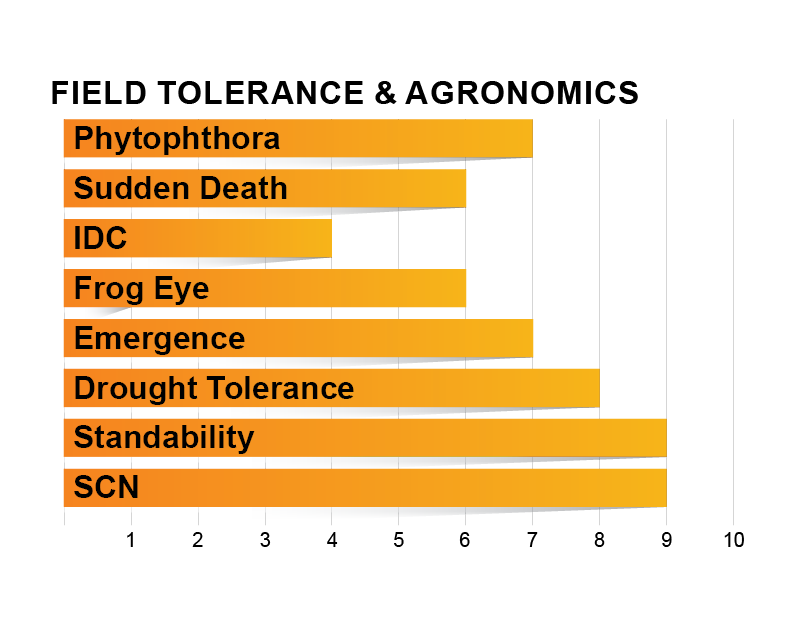 Height: Medium Tall
Plant Type: Medium-
Phytophthora Gene: RPS 1C
SCN: R3, MR14
VARIETY NOTES
Plot-winning yields with impressive top clustering characteristic!

Eastern bean with the best fit in Illinois, Indiana, and Ohio.

Thinner plant type with upright branching

Excellent standability through the season

Prefers neutral to lower pH soils and good drainage

Strong emerger with good plant health

Brown stem rot is the watchout for this variety.