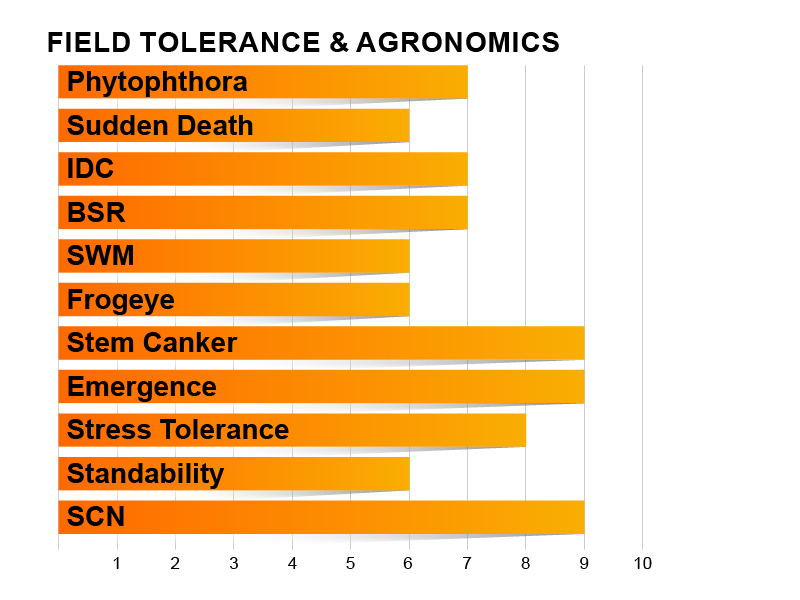 Height: Medium Tall
Plant Type: Bushy
Phytophthora Gene: NONE
SCN: PI 88.788
VARIETY NOTES
Dominant national line! Really strong candidate for a majority of the acres at this maturity.

Super yielding with solid defensive portfolio.

Handles high and low yielding environments well. Big, bushy plant fills the rows quickly.

Standability is average. You will see branches laying down until leaf drop.

Push K fertility and plant a little thinner as this bean bushes out well and will stand better in lower densities.

Frogeye tolerance is not bad, but foliar fungicide use is encouraged.