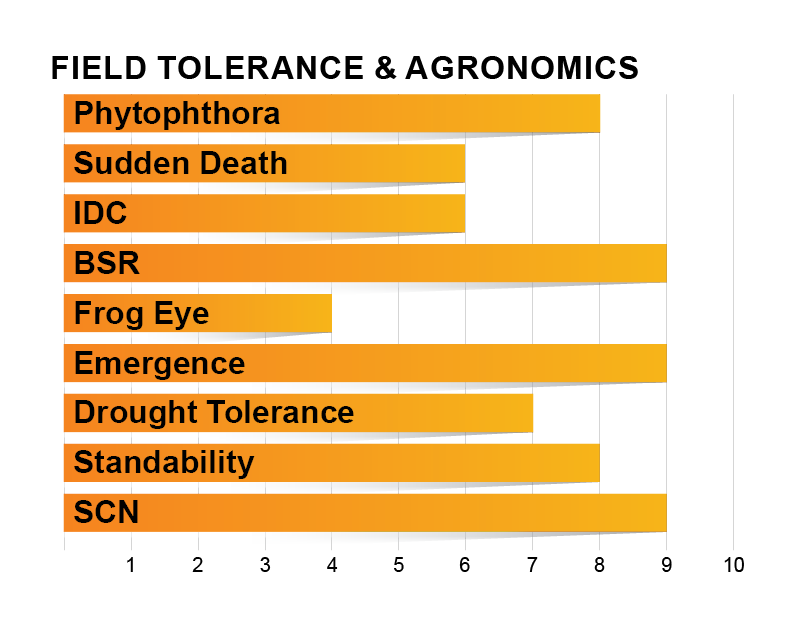 Height: Medium Tall
Plant Type: Medium
Phytophthora Gene: NO GENE
SCN: R3, MR14
VARIETY NOTES
National line with a nice blend of yield and protection!

Loves Kansas and Nebraska and handles western stress, yet has the top end and performance to work through the "I States," as well.

Excellent BSR and stem canker protection!

Responds to ILeVO seed treatment and Soygreen in furrow where needed.

Loves fertility and intensive management.