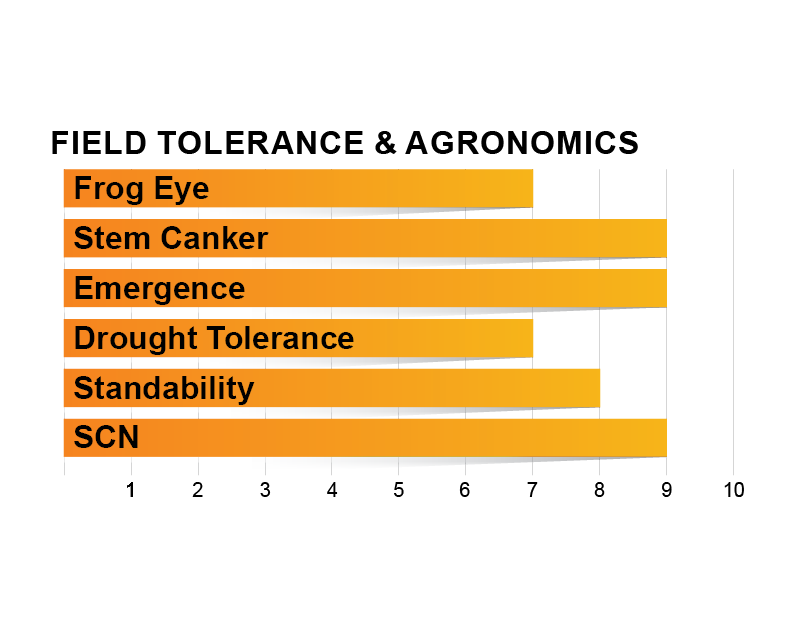 Height: Medium
Plant Type: Medium
Phytophthora Gene: NO GENE
SCN: R3, MR14
VARIETY NOTES
Dominant yielder with great standability!

Four-way herbicide tolerance with Enlist E3™ + STS gives you more weed fighting power than ever.

Stem canker and SCN resistant with good frogeye tolerance.

Prefers the lighter loams in the Mid-South and runs all the way west through Kansas well.

Responds very well to intensive fertility and agronomic management.