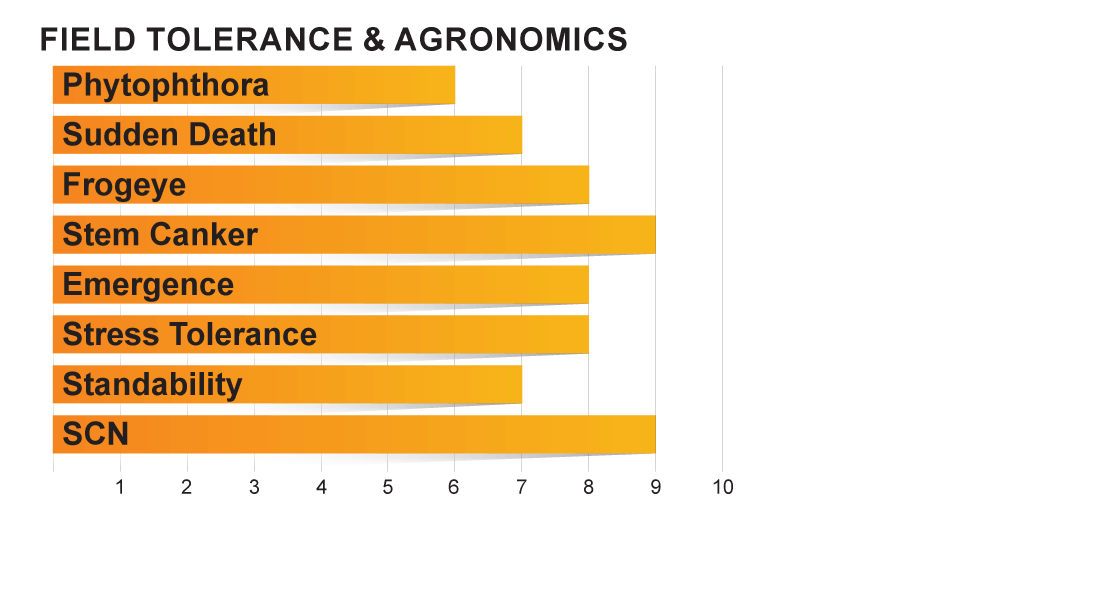 Height: Medium Tall
Plant Type: Medium
Phytophthora Gene: NONE
SCN: PI 88.788
VARIETY NOTES
National line with impressive yields!

Solid defense with high ratings on frogeye and SDS, as well as stem canker and SCN.

Good height and standability to handle all soil types.

Very good metribuzin tolerance.

No root knot nematode or phytophthora genes. Manage for root knot nematode with additional seed treatment protection. Utilize a multi-fungicide seed treatment for phytophthora help.

Push the fertility for more yield.