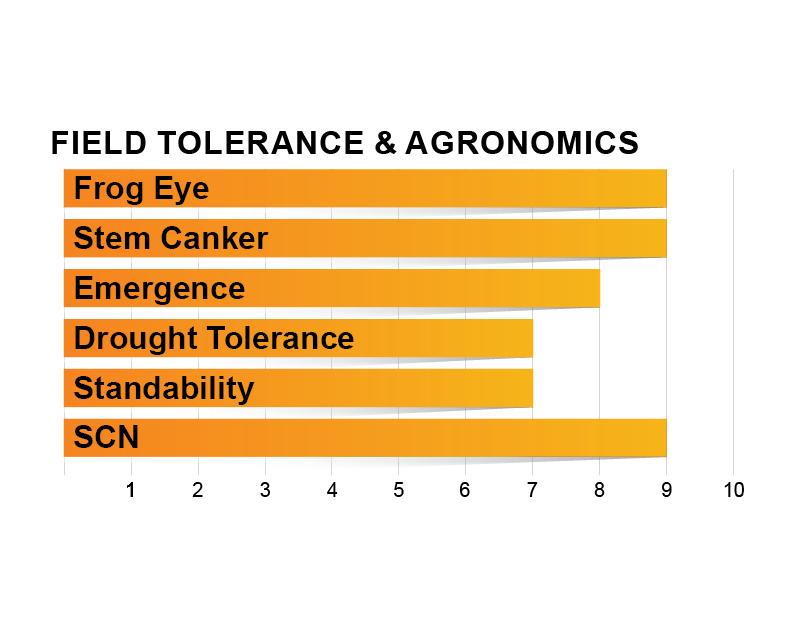 Height: Medium
Plant Type: Medium
Phytophthora Gene: NO GENE
SCN: R3, MR14
VARIETY NOTES
Variety Notes

Salt excluder.

Mid-South Monster!

Excellent top-end yield potential supported by stem canker resistance and great frog eye tolerance.

Four-way herbicide tolerance with Enlist E3™ + STS gives you more weed fighting power than ever.

Shortens up on the heavy clays. Best fit is on the lighter soils.

Great full-season or double crop option at mid-group 4.

Responds well to a complete seed treatment package.

Can push for 100+ bushel yields with intensive management.