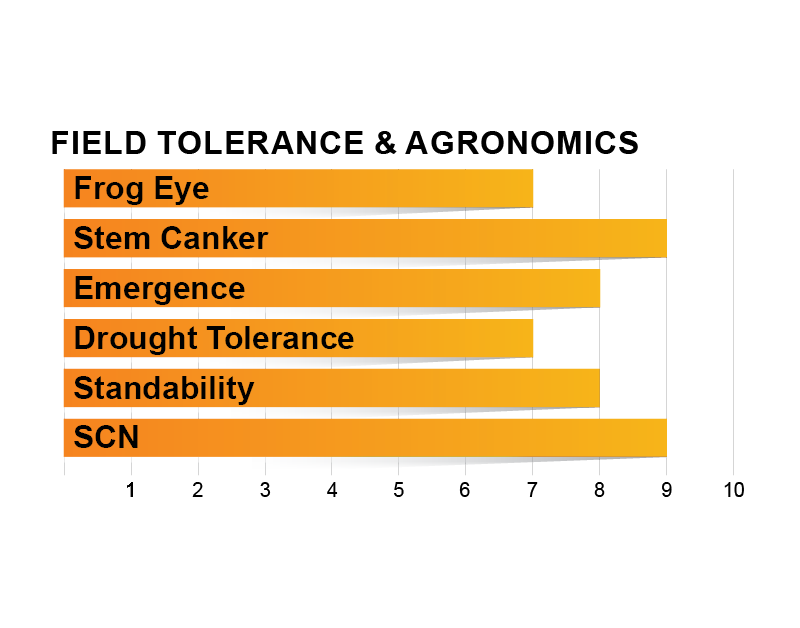 Height: Medium Tall
Plant Type: Medium
Phytophthora Gene: NO GENE
SCN: R3, MR14
VARIETY NOTES
Big yields in all soil types! Works well in lighter soils and holds its height in the clays.

Stem canker and SCN resistant with good frog eye tolerance, as well.

This variety is a yield play with really strong performance even in the clays.

Works best with well-drained fields as it is not a salt excluder.

Performs very well in a broad range of geographies including the Delta, Kansas, and beyond.