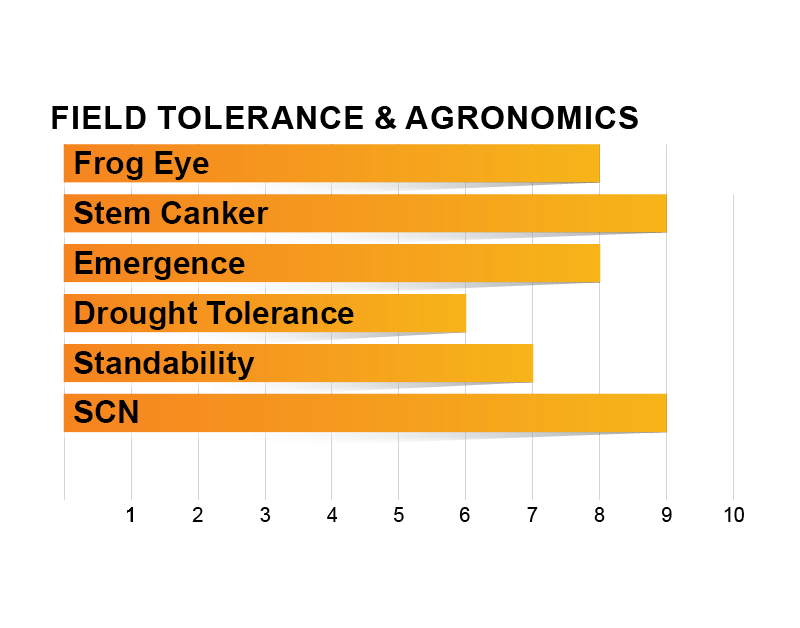 Height: Medium
Plant Type: Medium+
Phytophthora Gene: NO GENE
SCN: R3, MR14
VARIETY NOTES
Yield and flexibility!

A good fit in a wide range of soil types. Works well in clays and loams.

Stem canker and SCN resistant with very good tolerance to frog eye.

Very good standability in fertile soils.

Establish an even stand early with a complete seed treatment and intensive management.

Responds well to banded fertility and intensive management.