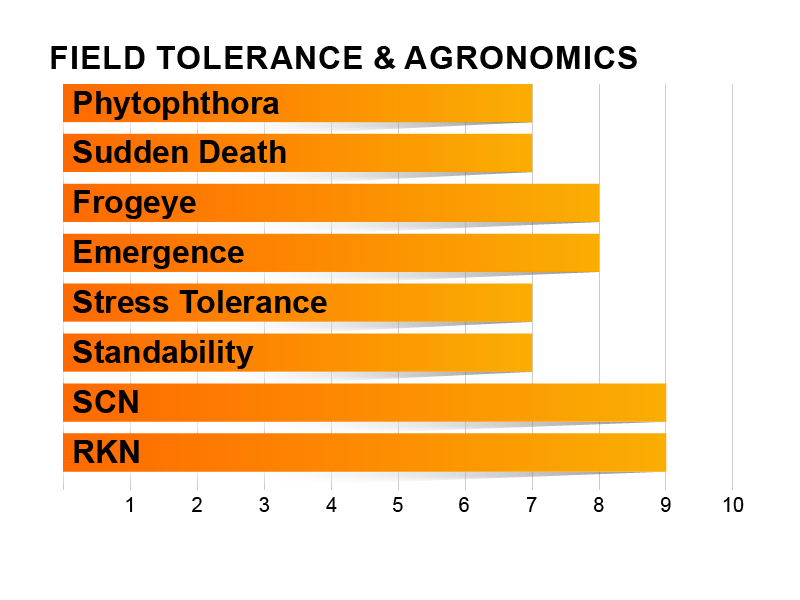 Height: Medium Tall
Plant Type: Medium
Phytophthora Gene: NONE
SCN: PI 88.788
VARIETY NOTES
SALT EXCLUDER.

ROOT KNOT BEAN WITH PEKING SCN RESISTANCE STACK! Simply the best nematode resistant bean we've seen.

Works well in clays to mixed soils.

Taller plant with average standability can lodge some in the light loams.

Defensive gem to place on the tough fields.

Responds well to higher levels of potassium with more stalk strength and larger seed size (and yield).