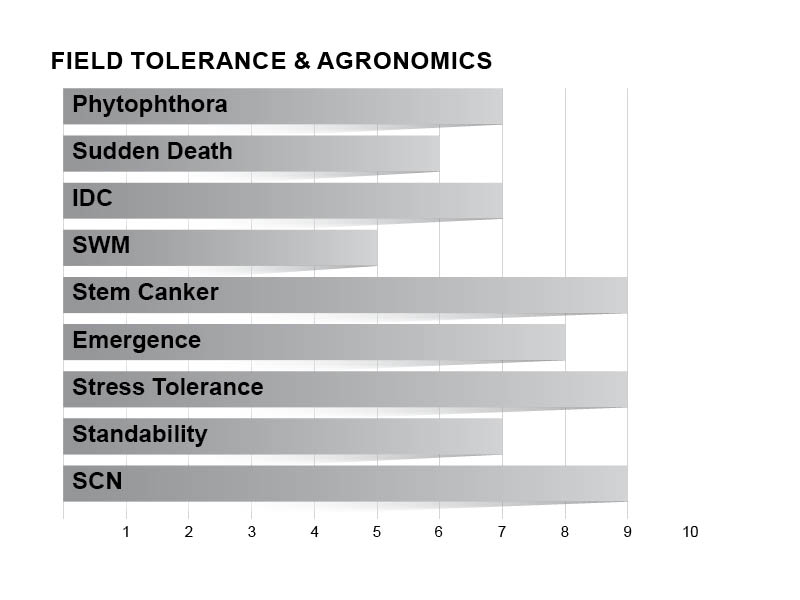 Height: Medium Tall
Plant Type: Medium+
Phytophthora Gene: RPS 3A
SCN: PI 88.788
VARIETY NOTES
Tough bean for clays and wet soils in the Southern Red River Valley and beyond.

Has the IDC, 3A phytophthora gene, and overall stress tolerance you're looking for.

Good height and width to prove it.

Susceptible to BSR and white mold.

Rugged bean to handle stress environments.

Responds well to lower populations, fungicide use, and heavy potassium loads.

Has the plant structure to run east or west out of the valley.