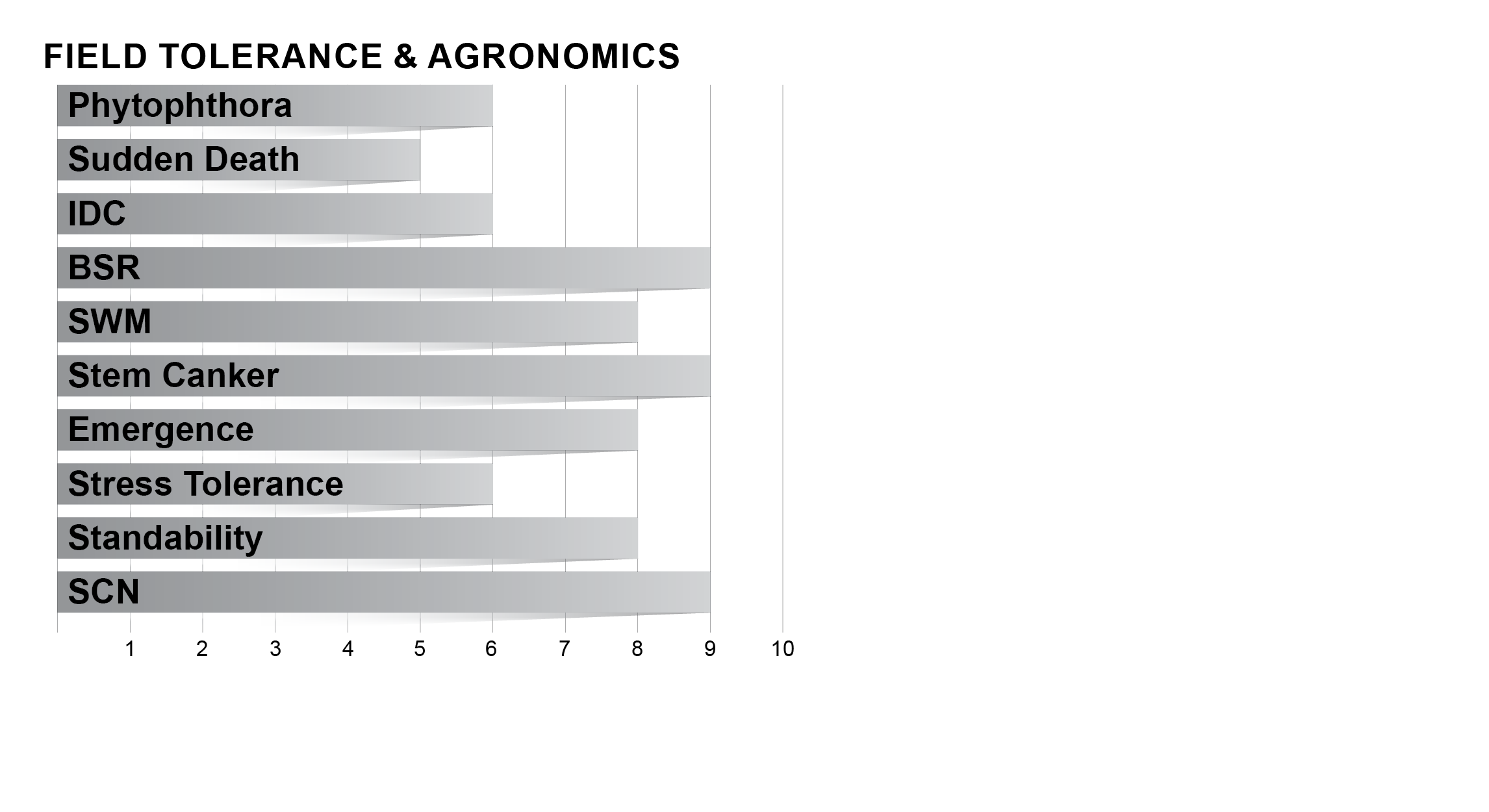 Height: Medium
Plant Type: Medium-
Phytophthora Gene: Rps 1k
SCN: PI 88.788
VARIETY NOTES
Winner! Very good white mold tolerance, BSR and SCN resistance, fantastic standability and massive yield potential!

A great choice for many fields.

Big cautions are average tolerance to SDS and IDC. Use Soygreen in-furrow for IDC and ILeVO or Saltro used on the seed for SDS.

Push fertility hard as you should see a good return.

This is a little thinner plant with one major branch normally. Push population a bit and use narrow rows to get the most out of it.

Avoid sandy soils, late planting, and low yielding land as there are better fits.