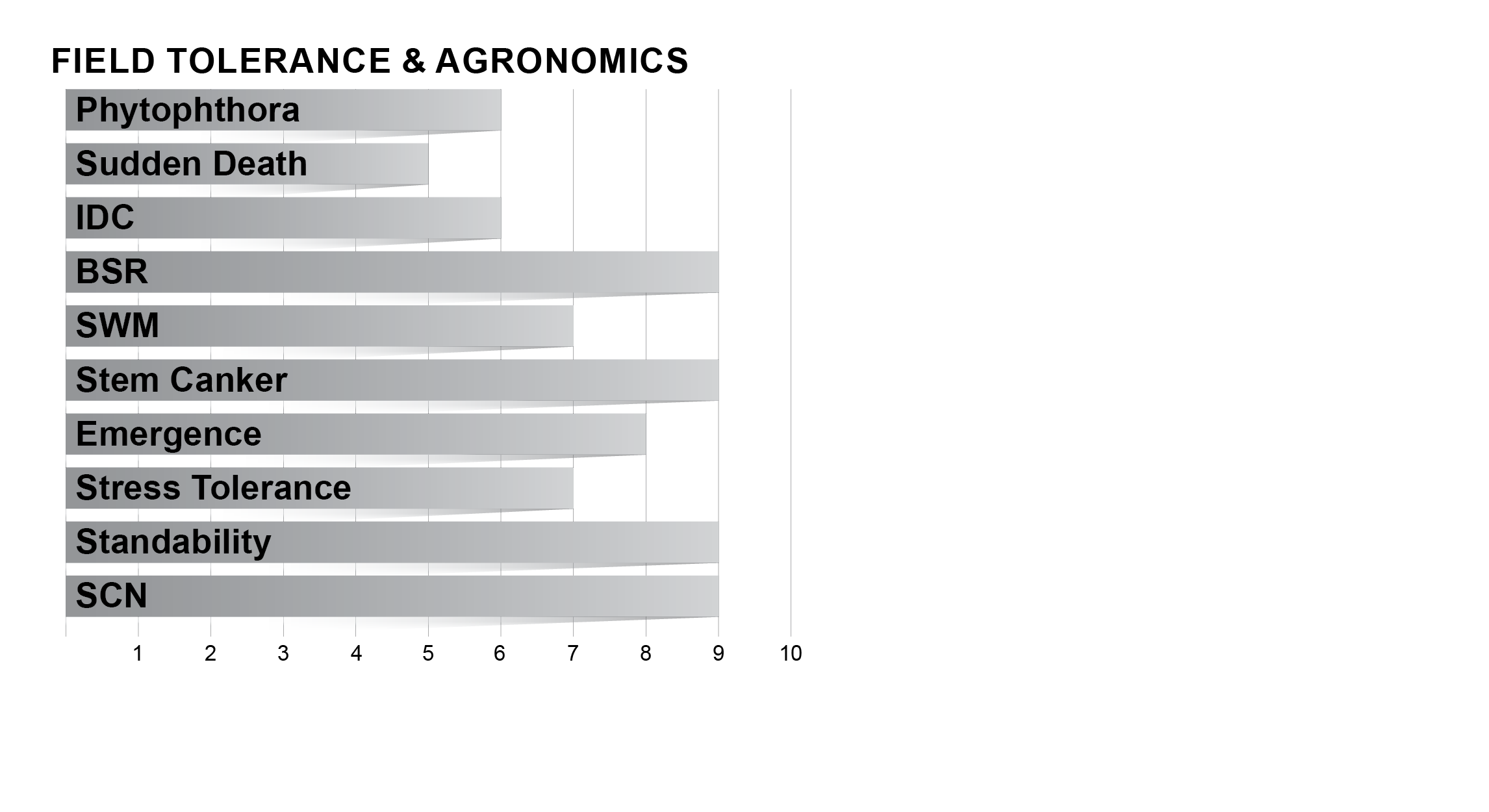 Height: Medium
Plant Type: Medium
Phytophthora Gene: Rps 1K
SCN: PI 88.788
VARIETY NOTES
National line with strong yields and a great defensive package!

Features include excellent standability, BSR and SCN resistance, and strong IDC and stress tolerance.

Loves the high yield environments but works in tough ground, too.

Use ILeVO seed treatment in areas where SDS is troublesome and plant this bean towards the end of your soybean planting schedule.

You'll love the standability on this line but it's the solid overall defensive package that allows for placement nearly everywhere you'd plant this maturity.