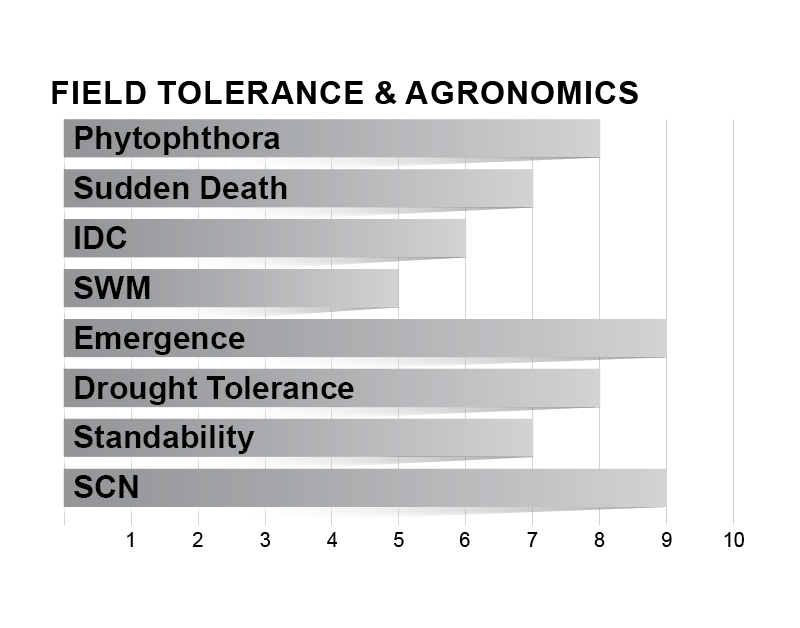 Height: Medium Tall
Plant Type: Medium
Phytophthora Gene: Rps 1K
SCN: R3, MR14
VARIETY NOTES
Greatly improved standability over straight LibertyLink® competitors at this maturity.

Very good SDS tolerance.

Above average IDC tolerance.

SCN protection, plus strong field tolerance to phytophthora root rot.

Watchouts are BSR and SWM.

Strongest in western MN and SD.

Loves early planting and high yield environments.

Maintains plant height even under moderate stress.