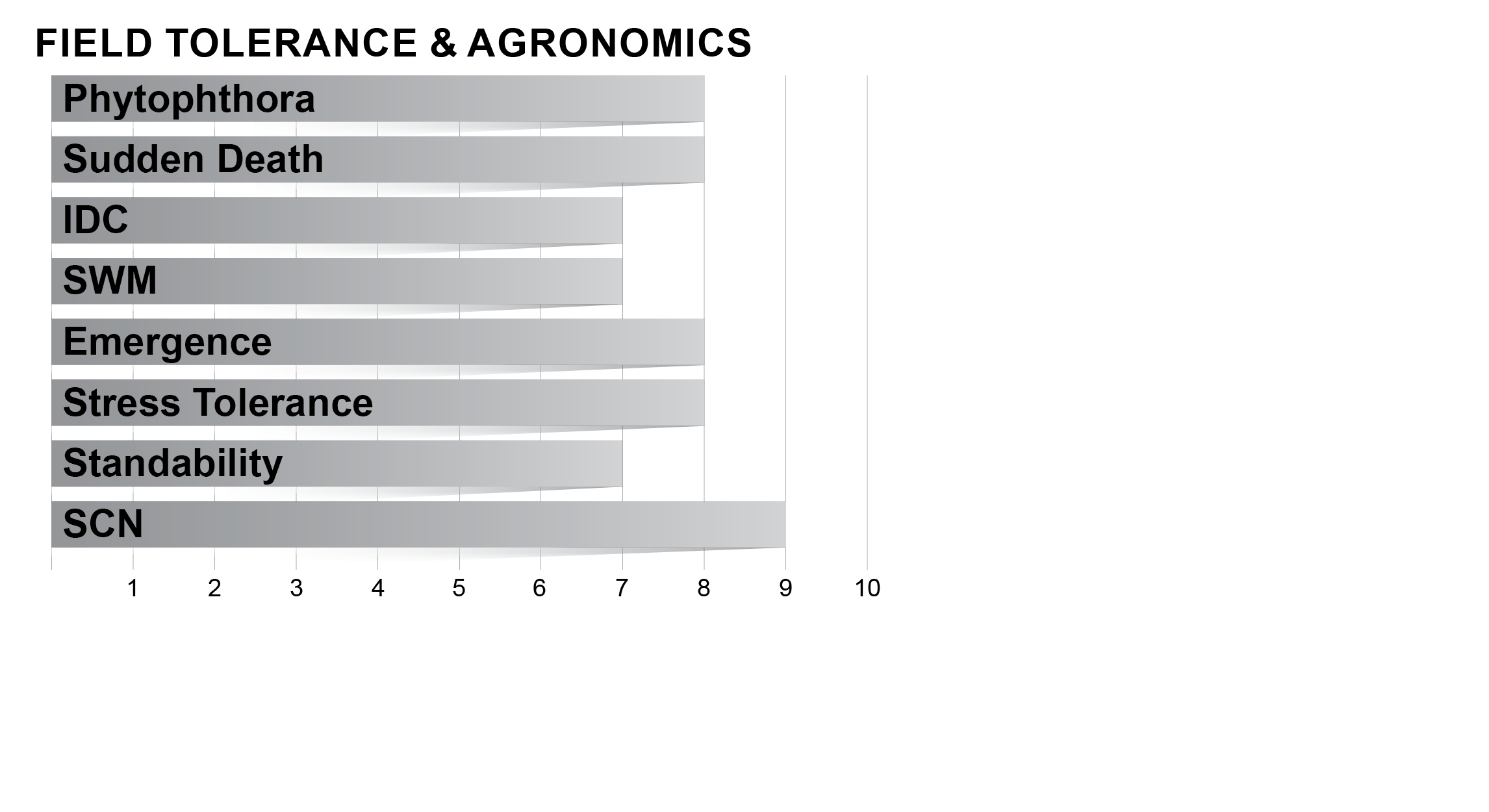 Height: Medium Tall
Plant Type: Medium
Phytophthora Gene: NONE
SCN: PI 88.788
VARIETY NOTES
Key line with top-end yield!

Plant this bean early and often as it has the SDS, IDC, phytophthora, and white mold tolerance you're looking for.

Very high yielding line with a pretty nice overall set of defensive characteristics. The one caveat is BSR, so avoid continuous bean fields and other areas where BSR is a problem.

Push it for top yields with intensive fertility and fungicide programs.

Very attractive field appearance at harvest time.