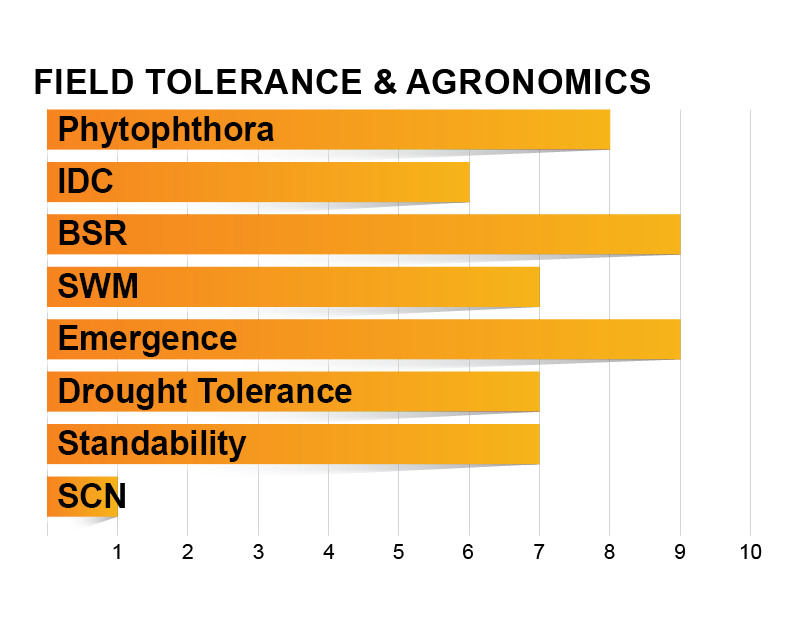 Height: Medium
Plant Type: Medium+
Phytophthora Gene: Rps 3a
SCN: SUS
VARIETY NOTES
Big yielder for the non-SCN fields!

Fast emergence and a quick crop canopy make this a good choice for early planting.

BSR resistance and a 3A gene for phytophthora resistance help it compete all season long.

Place this variety on fields that do not test positive for soybean cyst nematodes (SCN).

Its high yield potential can be expressed in high fertility soils.

Prefers lower soil pH levels but can succeed in high pH environments with the addition of ortho-ortho EDDHA iron.