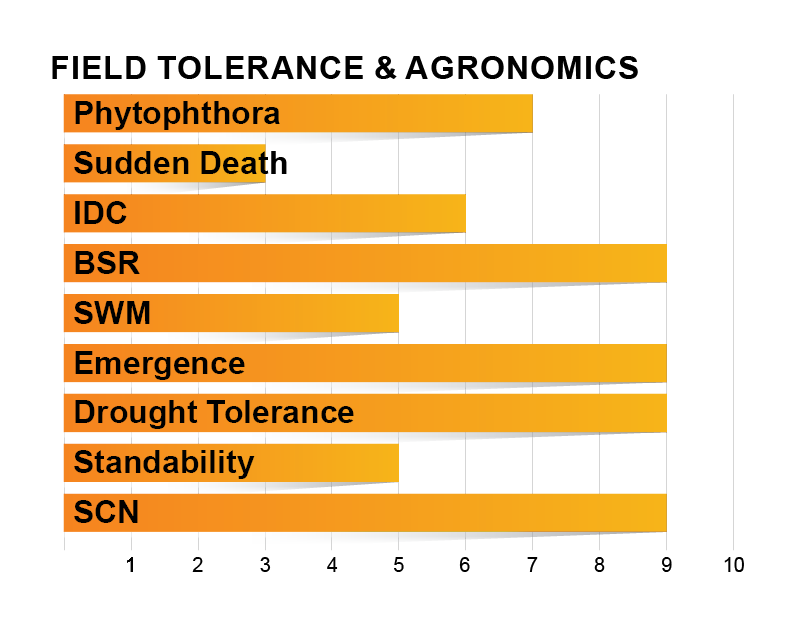 Height: Medium Tall
Plant Type: Medium+
Phytophthora Gene: NO GENE
SCN: R3, MR14
VARIETY NOTES
Big yields from sizable plant!

Knocks out the competition with a tremendous pod load in a wide variety of soils and conditions.

Strong all-around bean! The watch out is SDS, and a seed treatment solution has really helped. Don't plant this early for your area without one.

Really responds to potassium fertilization, fungicides, and intensive management.

Best fit is in SD and western MN.