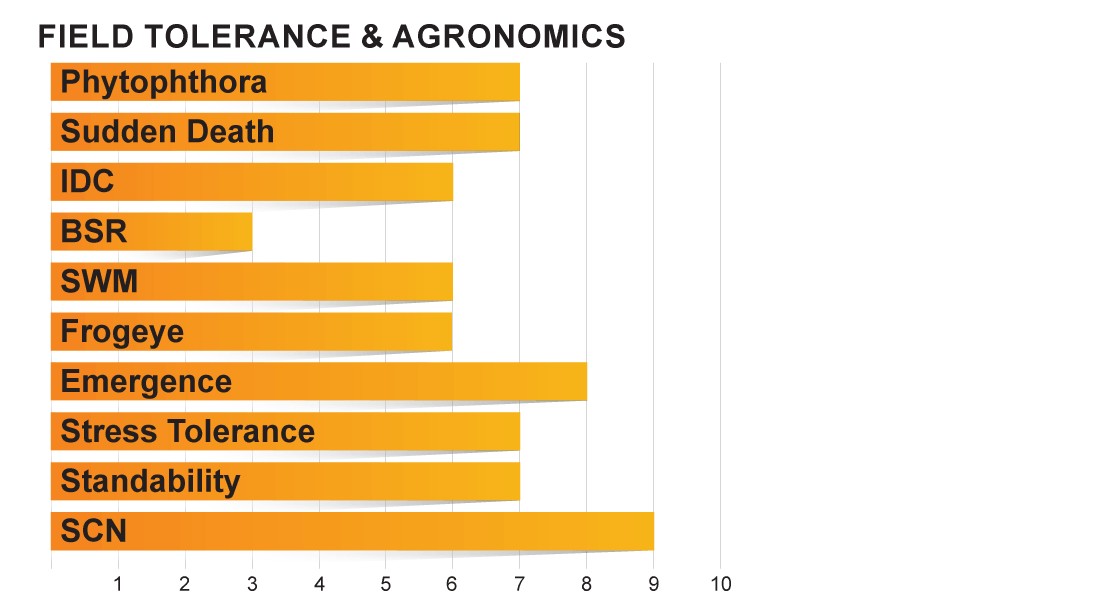 Height: Medium Tall
Plant Type: Medium+
Phytophthora Gene: Rps 1k
SCN: PI 88.788
VARIETY NOTES
Big, wide western bean with yield!

Very good standability and stable performance even in stressful soils. Topped trials West of HWY 71 and into Nebraska.

SDS and white mold are watchouts. Utilize ILeVO or Saltro in SDS areas.

Tall and broad, leading to a quicker canopy which helps greatly in moisture conservation.

Loves fertility and in-furrow Micro-Cycle.

Push the P & K.

Utilize foliar fungicides to promote plant health and preserve yield.